Get the Facts
Oil and Gas Development in Lubbock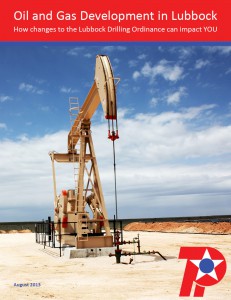 Texland has been operating in the Permian Basin for over 40 years with safe and responsible production as our top priority.  Texland operates by the most strict regulations and recommendations provided by the EPA, state, and federal organizations.
In recent years, the proliferation of new production in unconventional formations, i.e. Barnett Shale, have raised questions concerning oil and gas production.  However, many of the issues raised do not apply to conventional formations in Lubbock.  Our community is reexamining existing ordinances to make sure its citizens are safe and the industry is operating responsibly.
Texland looks forward to working with and educating the citizens of Lubbock, our neighbors, about the oil and gas industry.  To help with this, the "Oil and Gas Development in Lubbock" document covers the following:
Pass this information to your friends, family and neighbors.  For additional resources, please check the Drill Deeper page.