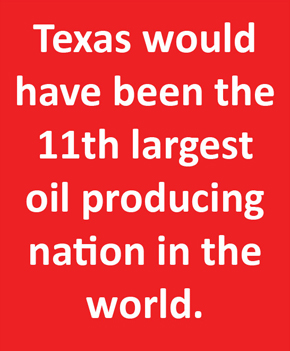 Texas has been home to oil and gas exploration since January 10, 1901, when oil was found at Spindletop Hill near Beaumont.  Since that time, Texas has been a world leader in oil production—in fact, based on production last April, Texas would have been the 11th largest oil producing nation in the world.
But it isn't just East Texas or Midland that has contributed to Texas' prolific oil production.  The Levelland field was discovered in 1945, putting the Lubbock area on the map as a major oil producing center in Texas.
In 2011, some 3.5 million barrels of oil were produced in Lubbock County alone.   Most of that production came from a rock formation called the Clear Fork, which is about a mile wide and extends all the way across the county from east to west, skirting the City of Lubbock between Loop 289 and the Preston Smith International Airport.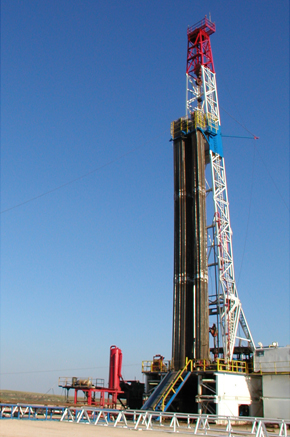 Texland Petroleum has been drilling for oil in the Clear Fork formation since the early 1980s.  We operate 271 wells in Lubbock County, including more than 100 wells inside the city limits of Lubbock.  Texland sees a bright future for continued oil production in Lubbock County, which will benefit residents in numerous ways.  We have historically worked with the City to produce oil with the health and safety of Lubbock residents being our top priority.
However, in recent years, the proliferation of new production in unconventional formations – generally referred to as shale plays – have raised concerns in other parts of the nation that are less familiar with oil and gas production. Although many of the issues raised in shale plays are not applicable to conventional formations as in Lubbock, our community is reexamining existing ordinances to make sure its citizens are safe and the industry is operating responsibly.
At Texland, we applaud the review and are eager for our neighbors to become well informed about the industry.  We want all residents to feel confident and secure in our operations.  Our staff and their families live in and around Lubbock; safeguarding the environment is important to all of us.   Please read about the issues and the facts here.